Buy gold from Newcastle Bullion today
Competitive Prices
Instant purchase and collection
No minimum order requirements
Vault storage available in Newcastle
Non bullion items can be stored in your box.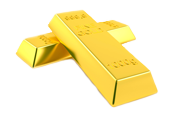 Discount available for bulk orders
Store Your Gold With Us
British Bullion is housed within Newcastle Vaults, England's independent purpose built safe deposit box facility.
British Bullion is a premium gold buying and selling service based in Newcastle. We offer clients the facility to buy and/or sell gold coins or bullion at highly competitive prices. Our pricing is based upon the realtime / current spot trading price of gold throughout the day. Call us to receive an up to the minute quote on your gold purchase or sale. We are located within the same facility as Newcastle Vaults allowing our clients a complete purchase and storage solution within the one location. Newcastle Vaults offer private safe deposit boxes from as little as £3 per week.
We offer our clients the ability to purchase all of the leading gold coins such as; krugerrands, gold sovereigns, gold eagles, gold maples, Australian kangaroos plus many other varieties and types of gold coin. We also stock the finest quality gold bullion bars in a variety of sizes from 1 gram, 5 gram, 10 gram, 20 gram and 1 troy ounce up to 1 kilo from gold refiners such as Umicore and Argor Hereaus.
One of the many advantages to a gold dealer such as ourselves being housed within a vault, is that our clients have the ability to come and collect their purchases in physical gold in total privacy and complete security.
We have an impeccable record in dealing with our clients requirements in the most efficient and transparent way possible. Whether you would simply like to know more about buying or selling gold and silver, or if you would like to place an order or receive a quotation, simply call us today on 0141 340 9906 and we will be happy to assist you any way we can.