British Bullion forms part of The Vaults Group. With ten Safe Deposit Box facilities across the UK & Ireland, The Vaults Group is Europe's largest independent Safe Deposit Box company. Three more branches are due to open during 2023, including a facility in Barcelona. Our Safe Deposit Boxes lie outside the banking system, and it is possible to buy and sell gold and silver bullion at highly competitive prices at any of our locations.
The Vaults Group started trading in 2013, and now offers Safe Deposit Boxes at nine different locations across the UK & Ireland. Safe Deposit Boxes are available from £170 per year, and are accessible seven days a week.
British Bullion clients can buy, sell and store gold, silver, platinum and palladium at any of our locations, and may also take their purchases away with them. Scottish Bullion can also offer storage for VAT-free silver at bonded warehouses in Zurich, London or the Cayman Islands.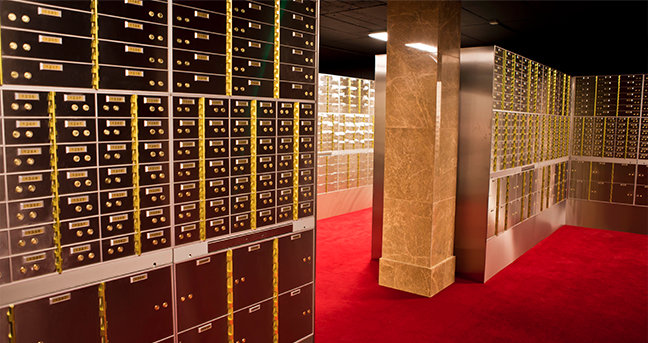 Store Your Gold With Us
British Bullion is housed within
The Vaults Group, Europe's largest network of independent
providers of Safe Deposit Boxes.
Store Now